Teen Drivers Ed
Online Course

Our convenient online Ohio Driver Education course satisfies the required 24 hours of classroom instruction needed to apply for your first Ohio Driver's License. The goal of this course is to educate young Ohio drivers in safe driving and to reduce the risk of driving on Ohio roadways by providing first-time drivers with accurate information. Topics will include familiarization with vehicles, basic vehicle control, traffic laws, advice for operating in inclement weather and more.

Key benefits of completing online include:

Complete anywhere, on any device
Fast certificate shipment to get started on your driver training
Less expensive than classroom courses
24/7 student support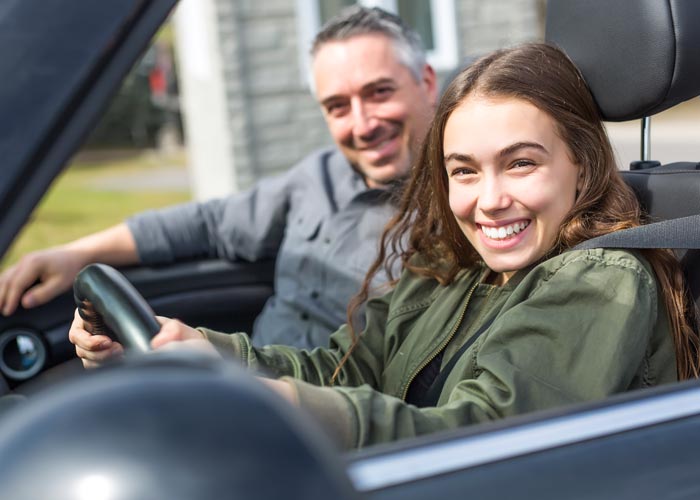 Replacement Certificate

Did your dog eat your certificate? Or you threw it out accidentally? No worries! We can reprint another one and send it in the mail for you.

Teen Drivers Education Supreme Package

The driving instructor will provide to the student all 50 hours of behind-the-wheel training, of which, at a minimum, 10 hours will be in the evening. The 8 hours of state-required behind-the-wheel training to be completed with an instructor only, would be included in this package. The driving instructor will schedule the student driver for his/her driving test with the BMV in Cuyahoga County and the student will practice for 1 additional hour prior to the driving test and then use the driver's education vehicle (or a vehicle of the family's choosing) on the driving test itself.

The driving student may choose to drive an additional vehicle after the first 8 hours have been completed, at the driving instructor's discretion.

- Must have a certificate of enrollment and/or completion from an online provider to have in-car lessons. - OR - Have at least one in-class completed before your first scheduled in-car.

You must pay for the course in full before you can take in-car lessons.

Juvenile Driver Improvement Program

A judge can order a teenage driver to attend a Juvenile Driver Improvement Program when they have received either (2) moving vehicle violations within a six month period or (3) violations within a calendar year. Often, a teen's license is suspended at the same time as they are ordered to attend additional driving training to become more experienced and proficient as a driver.

6-Hour course for teens who receive two or more driving violations before their eighteenth birthday.
A certificate of completion will be issued at the end of the class.

You must pay for the course in full before scheduled start date.